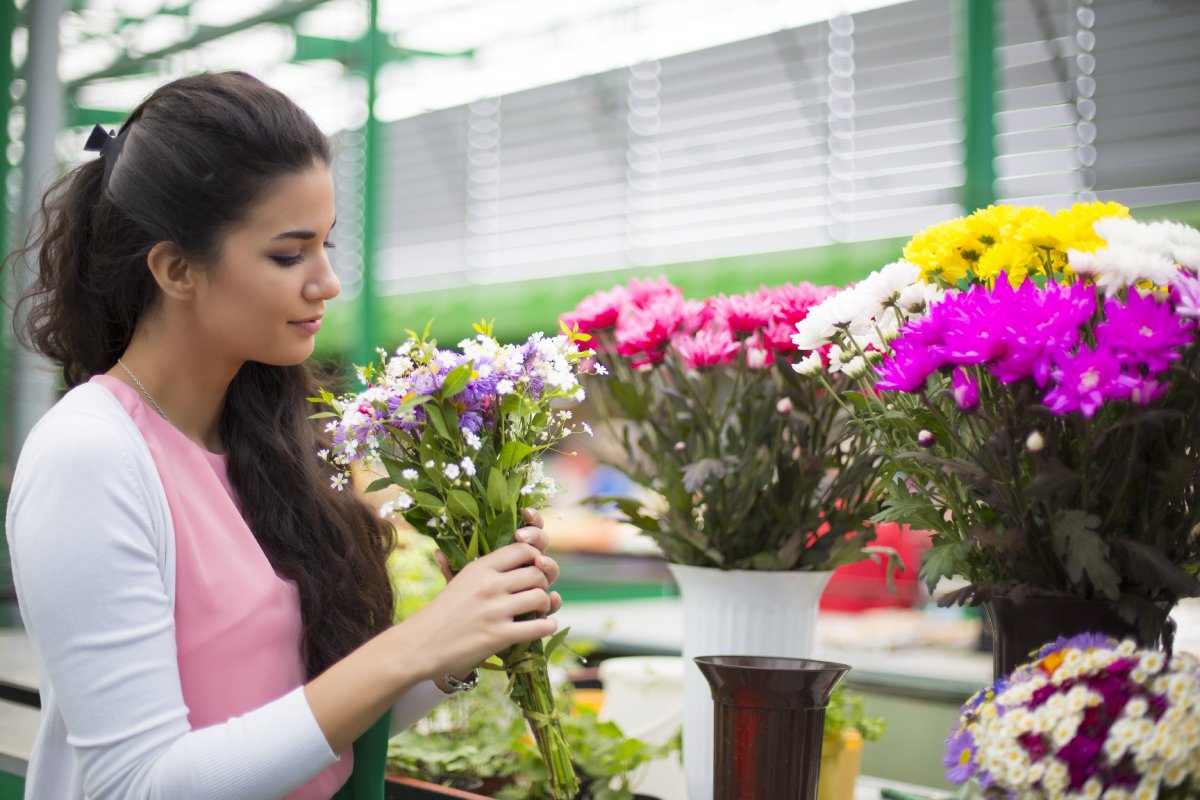 Why Is Buying Flowers Important? Why and How Do We Buy Flowers?
6 Reasons why buying flowers is important
If you're struggling for gift ideas, then you should almost certainly consider sending flowers. It doesn't matter what the occasion, you really can't go wrong! 
Unless of course the person in question has terrible hay fever or they've specific floral related allergies, but other than that you can go nuts! 
Flowers are the most natural and truly beautiful gift that you can share with someone and in this post, we are going to explore 7 reasons why you should gift flowers to your loved one's next time around. 
1 – Natural Mood Enhancer 
There's no two ways about it, flowers are a natural mood enhancer. If your partner has had a terrible week, a stressful day or they've generally been feeling quite down in the dumps, watch as their faces light up when you gift them a beautiful bouquet of their favourite flowers. 
2 – We All Love Flowers 
While some people wouldn't care to admit it, for the most part everybody loves flowers. Men and women alike, can't deny the allure of a beautiful bunch of vibrant and colourful flowers to brighten up their day. So, regardless to who you're stuck on for gift ideas, buy them some flowers! 
3 – They're Convenient 
Especially now that you can purchase flowers online, they're arguably one of the most convenient gifts that you can arrange for someone. You could be sat on your sofa in your underwear at 1 in the morning and you'd still be able to arrange next day delivery in most cases. What more can you ask for? A simple and easy solution. 
4 – From the Heart 
Flowers can be used to convey all manner of meanings, from love, condolences and celebration. If you really want to offer someone a heart felt gift and tell them how you feel without using any words whatsoever, then flowers are an easy and effective way of doing just that! 
5 – They Look Gorgeous 
There are few species of flower in this world that don't look absolutely gorgeous. So, if you're stuck for ideas, you really can't go wrong with a wonderful bunch of flowers. There are quite literally thousands of colours, styles and species for you to choose from, so get creative and you'll be sure to make a great impression. 
6 – They're Short Lived but the Sentiment Remains 
Many people turn their noses up at gifting flowers because they're so short lived, however therein lies the beauty – the fact that they aren't made to last, though their beauty is so pure and irrefutable that you really cannot help but admire them. 
The 5 Main Benefits of Ordering Flowers Online Which You Won't Get In Store
In this internet age, everything has become more convenient. You can pretty much order anything and it will arrive at your door. Simple and straight forward! There are some things which you would never have thought you would be able to order from your phone – flowers for example. 
Sure, if you were calling up your local florist, but with a few clicks of a button on your mobile phone? – to arrange same day flower delivery? If you told me that 15 years ago I'd have laughed in your face. 
But, none the less it is a reality, one which we can all enjoy. 
Though, some people still have their doubts. 'Why order flowers online? You should head into your local florist so that you can see, smell and touch them.' Sure, there is sound logic in that, though with a reputable florist, you shouldn't have any issues whatsoever – and there are other benefits to shopping online that you wouldn't get in store. 
Here are the top 5 benefits of ordering your flowers online: 
1 – It's Convenient 
It's not always an option, heading into your local florist, especially if you've left everything to the last minute and you're having a bit of a panic. You run the risk of heading into a store which A) Might not be open, and B) Could have a limited amount of stock available. When you order online you can do so at 2'oclock in the morning and you'll be sure to have access to a wide variety of beautiful flowers to chose from. 
2 – Unlimited Choice and Excellent Comparison Options 
When shopping online, you're not limited to the one store, whereas if you go to your local florist there's only so much that you'll be able to choose from. With shopping online, you can compare with other online stores, looking at prices, variety and they'll even make suggestions too! 
3 – Same Day Delivery! 
Picture this: It's just another day at the office, you're working hard and during your break a colleague mentions that his anniversary is coming up and that he's no idea what to get his wife. 
All of a sudden, a rush of dread washes over you…it's your anniversary today! No worries – simply head online, order some gorgeous flowers and you can enjoy the benefits of same day delivery. 
Then you can play it cool and pretend that you remembered all along, while your wife has some gorgeous flowers delivered to her work place. We don't tell if you don't! 
4 – Straight Forward Process
Ordering flowers online is a very simple and straightforward process. You don't have to leave the comfort of your home, all you need to do is head online and place your order. 
Following that, the professionals will take care of everything else, with careful consideration and artistic precision – simple as that. 
5 – Special Deals
When shopping online, you're always bound to come across some special deals! Most online flower shops will have some manner of deal on when your order before a certain time / over a certain amount. 
So, what are you waiting for? No matter what the occasion, flowers will always make a brilliant, heartfelt gift. You really can't go wrong!