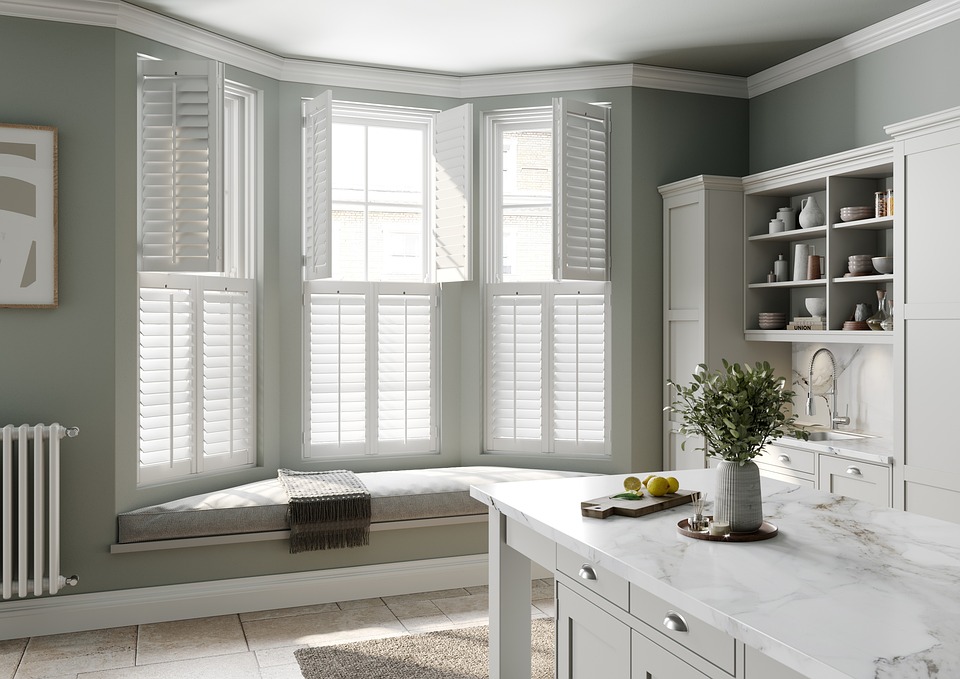 What is the difference between blinds vs plantation shutters? Are shutters or blinds better? Do shutters cost more than blinds?
Are you trying to decide on a window covering solution besides curtains but you can't make your mind up between blinds and plantation shutters? If so, give this article a read. We're going to pit both against one another and determine which is better. We'll look at the advantages both window covering solutions offer, which is cheaper, and ultimately, which will be the best option for your needs and requirements. Here we go! 
What is the difference between blinds vs plantation shutters?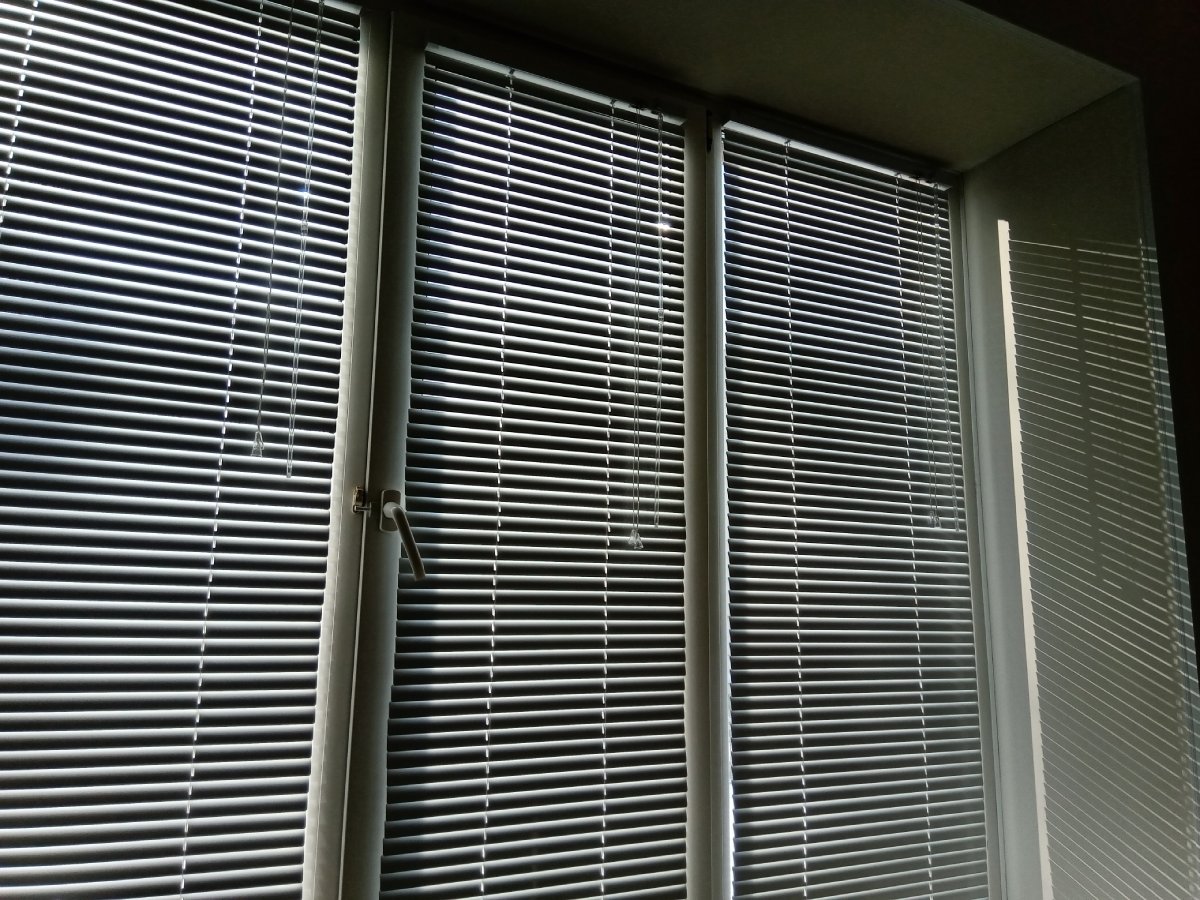 So, what's the difference between regular blinds and plantation shutters? The primary and most noticeable difference is the structure. Shutters are solid and fixed to the sides of the windows whereas blinds are more flexible and are typically only fitted to the top of the window itself. 
Both window coverings have their own unique pros and cons, as follows: 
Style choice:

blinds are certainly available in a much wider variety of style options, colours, and patterns. This level of flexibility can certainly make it easier to find a unique style that fits the desired décor for your room. That said, while plantation shutters do have fewer style and design choices, their aesthetic versatility makes them suitable for a wide variety of decors. 
Durability:

when it comes to durability, plantation shutters are the clear winner. While it is possible to buy high-quality blinds that can last a long time, they do need to be handled with care. Plantation shutters on the other hand are longer lasting with hard-wearing materials. 
Upkeep:

depending on what style and material blind you go for, they can be very difficult to keep clean and properly maintain. Plantation shutters typically win this round as they only really need a wipe-down and a dusting down. 
Functionality:

again, if you buy high-quality blinds, their functionality tends to be quite good. However, for the most part, blinds are notorious for being quite 'finickity'.

If you've ever tried opening poor-quality blinds and found that one side shot up while the other remained in place, you'll know exactly what we mean (Family Guy hit the nail on the head with this

hilarious Broken Blinds GIF

). All in all, plantation shutters offer much more control and are easier to manage. 
Temperature control:

in general, plantation shutters offer more in the way of temperature control. Not only do they provide greater insulation, but the slats can be tilted fully open to allow warmth in from the sun without compromising too much on privacy. 
Light control:

shutters have slats/louvres that can be tilted manually to allow as much or as little light into your property as possible. While some blind styles can mimic a similar functionality, plantation shutters are far superior in this regard. 
Aesthetics:

again, while blinds do come in a wide variety of style choices, plantation shutters do serve more as a feature rather than a window covering. In fact, plantation shutters have such a popular aesthetic that they can improve the overall kerb appeal of your home

and

in some cases increase its value. 
Changeability:

one drawback with plantation shutters is that they can't be swapped out and changed quite as easily as blinds. Blinds are so easy and simple to install in fact, that they can be installed by someone with very little DIY experience. As such, once you are bored and ready to change up the style of your room, blinds are much easier to replace. 
Rigidity:

given that plantation shutters are solid; they do not blow about in the wind. Certainly, if they're left open and not properly latched to the wall, they may flap and bang in heavy winds. However, this can easily be avoided. Blinds, on the other hand, will

blow in the wind

if they are left down with the window open. The only way to prevent this is to keep the blinds firmly open – which isn't ideal when you want your privacy on a hot day. 
Are plantation shutters or blinds better?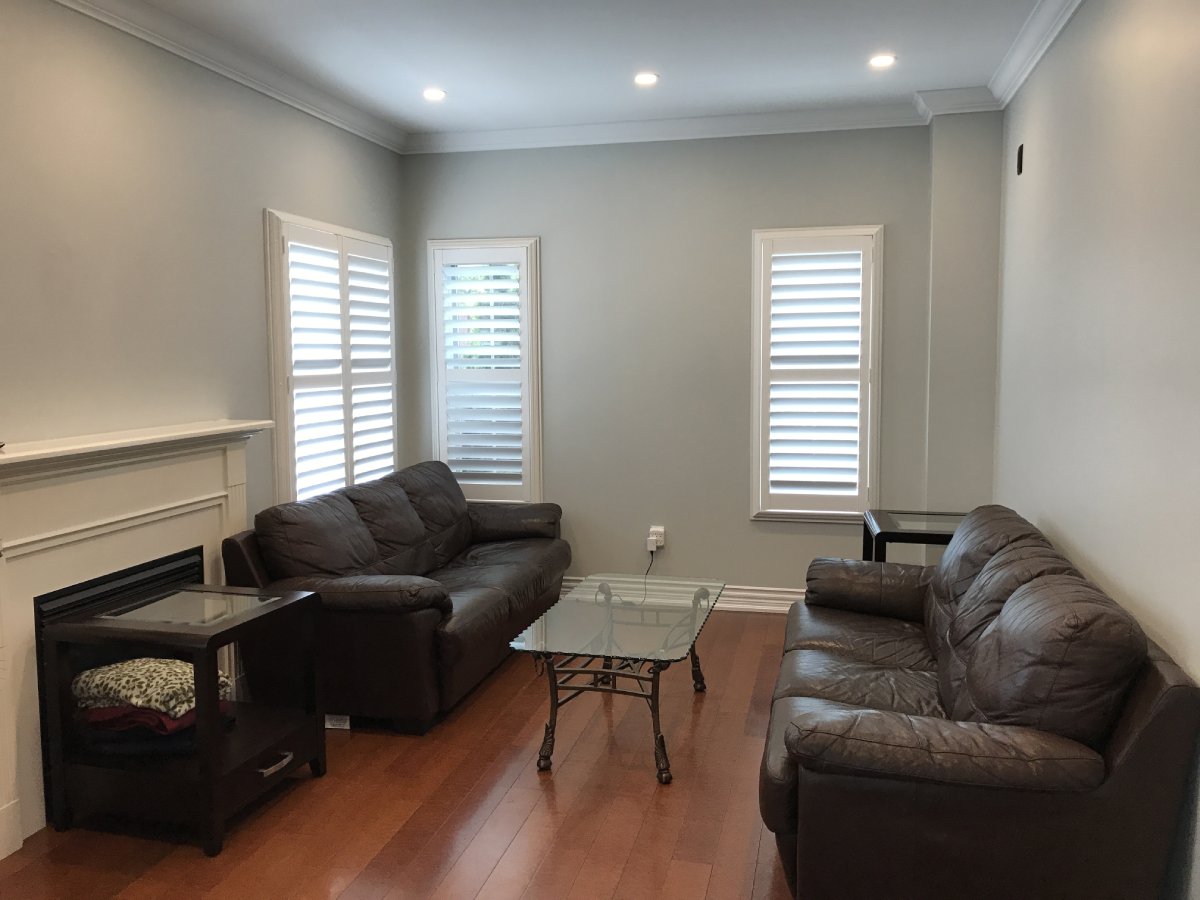 So, which is the winner? Are plantation shutters or blinds better? Ultimately, this comes down to personal preference. It all depends on what you can afford, what style of window covering you find most attractive, and so on. 
In any case, the general consensus on which window covering solution is best, plantation shutters are the superior choice every time. 
The fact is, everything (more or less) that regular blinds do – plantation shutters do better. 
Do plantation shutters cost more than blinds?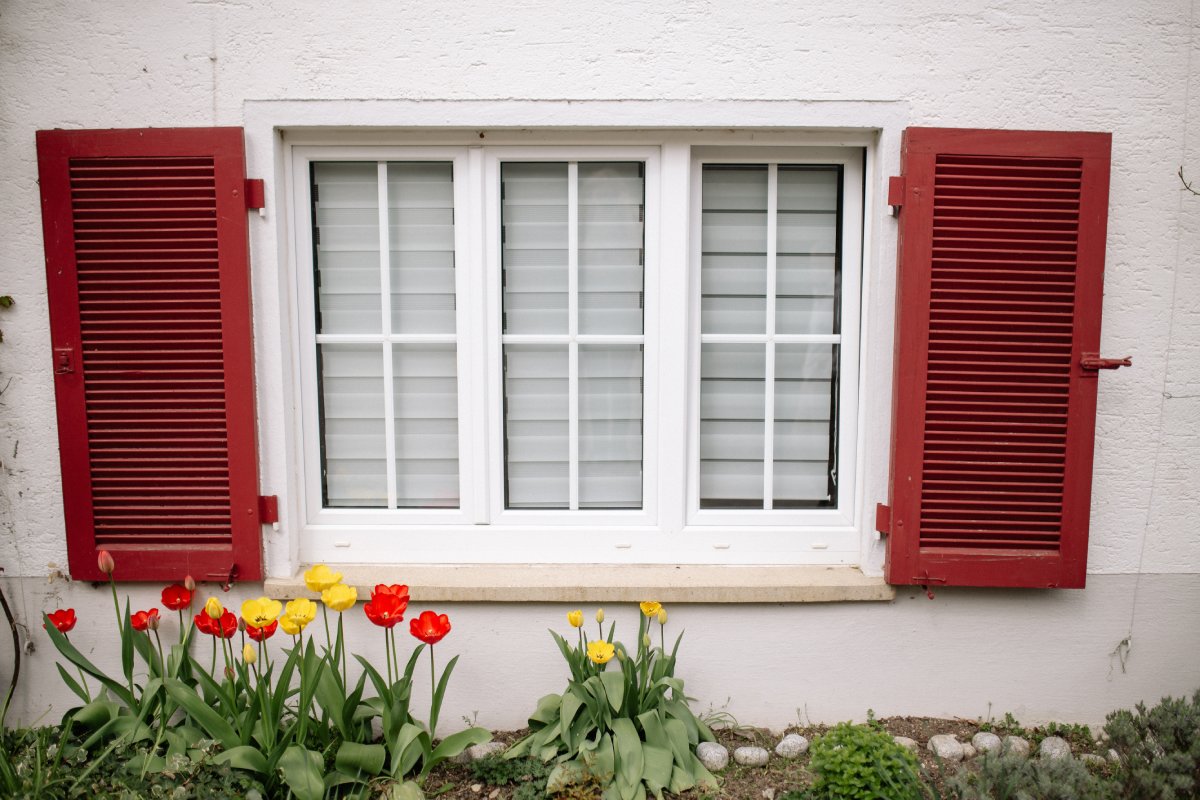 And in terms of affordability, do plantation shutters cost more than blinds? Of course, it all depends on the quality and style of the blind vs the plantation shutter, however, in most cases plantation shutters are the more expensive option. 
That being said, when you factor in all of the amazing benefits that plantation shutters offer, the higher price tag is more than justified. 
Closing arguments
Let's recap: 
Plantation shutters boast superior aesthetics
They have better functionality
Better light & temperature control
All in all, plantation shutters are the superior window covering. They do cost more, but they offer your home more in the way of practical advantages. 
If you are keen to try them out, we recommend that you find a reputable supplier to assist you. Perth Boutique Plantation Shutter Installations, for example, will make the process as quick and painless as possible for you, while offering a wide variety of style and sizing options. 
We hope that you've found this article on blinds vs plantation shutters helpful and wish you the best of luck with your new window coverings!