Any powder hound will know that Japan is one of the most unique and rewarding places to snowboard in the world, but which slopes and resorts stand out above the rest? The fact is, there are over 400 ski and snowboarding resorts in Japan so you will almost certainly be spoiled for choice when it comes to planning your next powder adventure. 
In addition to selecting the best slopes to carve up, what time of year are you able to visit? And which months are considered the very best for snowboarding in Japan? 
In this article, we're going to break it down so that you can get the very best out of your snowboarding vacation this year. Let's drop in! 
Where are the best places to snowboard in Japan?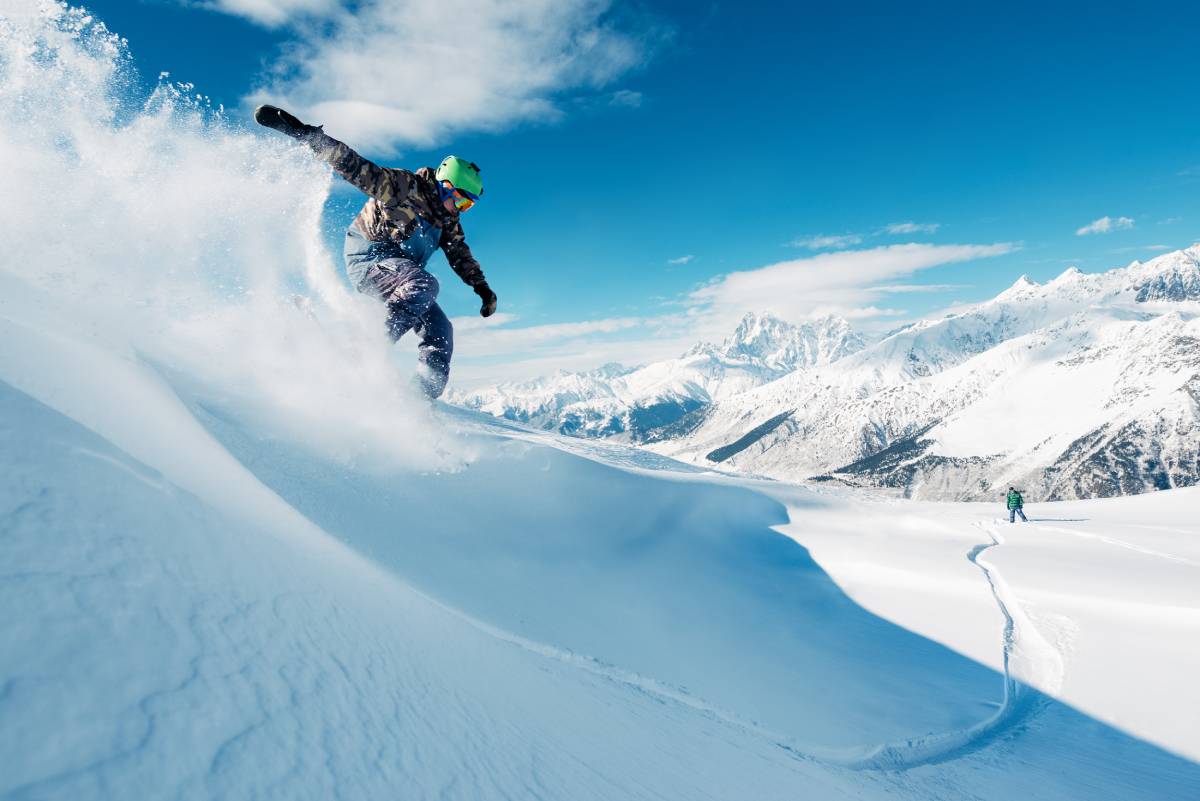 Since there are so many different places to snowboard in Japan, which resorts are consistently voted as the best? Not only are you looking for bottomless powder and a variety of challenging courses to run, but you want to be in a well-established area with quality accommodation and plenty of craft beer bars and restaurants to distract you in the evenings after a long day of tearing up your favourite sport. Here are some of the best places for snowboarding in Japan:
Anywhere with the Active Life name on it:

for the ultimate snowboarding experience, go anywhere with the

Active Life

brand! In particular, the Madarao and Tsumagoi mountains are exceptionally well-suited to snowboarding. 
Niseko:

boasting bottomless powder and a colourful social scene, Niseko is one of the best. Not only that, but it's easy to access with buses headed direct from the New Chitose Airport. Perfect if you want to drop straight in and hit the powder as quickly as possible! 
Nozawa Onsen:

if you want to enjoy the charming authenticity of a traditional Japanese village, Nozawa Onsen is a very popular snowboarding resort. Not only that, but if you relish the thought of soaking off in some

hot springs

after a long day on the slopes, you'll love this magnificent location. 
Rustsu:

this location is consistently voted as being one of the hottest snowboarding spots and this is largely due to the amount of money being invested in the resort. There's ever expanding lift access and a wealth of quality facilities for you to enjoy while you're there. 
Saharo:

if you are new to the world of snowboarding but very enthusiastic to improve, Saharo is an excellent spot for beginners. This is one of the best spots for families and groups of snowboarders with varying levels of ability. 
Kiroro:

if you are looking for a balanced blend of luxury and off-piste adventure, Kiroro is worth your consideration. While you used to get into some trouble for snowboarding out of bounds back in the day, backcountry carving is now actively encouraged – perfect for the more advanced powder hounds who are looking for a unique and challenging experience. 
Zao Onsen:

for awe-inspiring mountain scenery and beginner to intermediate powder runs, Zao Onsen is highly recommended. It's not the most challenging of resorts, but for what it lacks in advanced slopes it makes up for in its unrelenting beauty. 
Kandatsu Kogen:

if you are an avid snowboarder and you are craving some seriously steep piste adventures, Kandatsu Kogen is the place to go. This awesome resort boasts some of the steepest runs in all of Japan. Not only that, but you can find some excellent groomed and sheltered runs here if you're looking for a different experience. 
Happo One:

while Happo One is certainly one of the busier resorts (particularly during peak season), it does have a great deal in the way of distraction. It's a little westernised and harder to score fresh lines, however, it's suitable for a family snowboarding escapade! 
Hakkaisan:

another must-visit spot for the more advanced snowboarder is Hakkaisan. It's dauntingly steep runs keep the crowds away, leaving you with plenty of fresh and untouched runs to indulge in. 
As you can see, there are some seriously worthwhile snowboarding resorts in Japan, each with their own unique pros and cons. The best way to decide is to give some serious thought to the type of snowboarding experience you are looking for. 
Would you prefer to ride off the proverbial beaten path? Or perhaps you're more concerned with having luxury accommodation and plenty of distractions in the evening? Or maybe you are travelling with children and favour some nice beginner runs to enjoy. Whatever the case, Japan has something for everyone! 
What time of year can you snowboard in Japan?
Generally speaking, the snowboarding season in Japan starts at around mid-January, running through to early April. Then it again, it all depends on where you plan to go and what the weather conditions are like because some destinations have snowboarding seasons that run either a little longer or shorter. As an example: the snowboarding season in Niseko begins earlier than Hokkaido as the northernmost island of Japan is typically colder than those in the south. 
What months are best for snowboarding in Japan?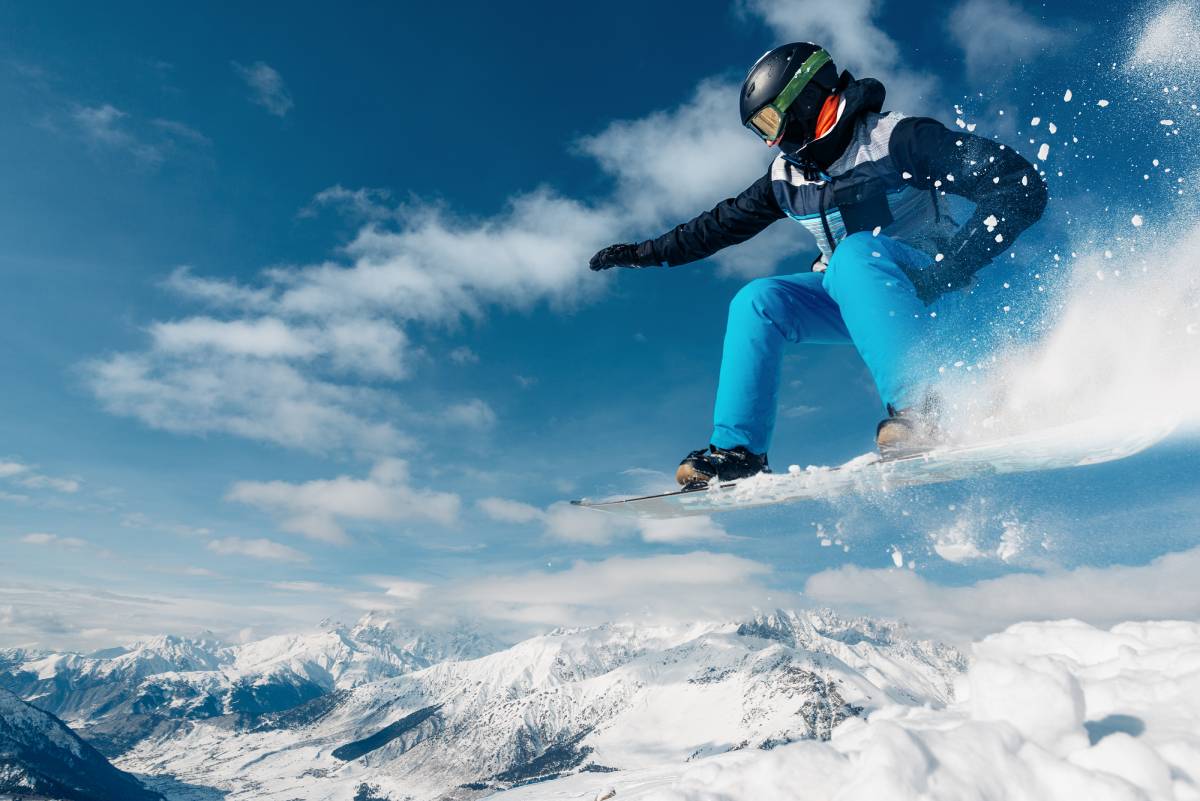 So, what months are best for snowboarding in Japan? This depends on a number of different factors, such as how experienced you are, which part of Japan you'd like to visit, and how inclined you are to share your runs with the crowds. 
In any case, the best snowfall (and thus what is considered to be the best time to snowboard) is between the months of December and March. 
Final thoughts 
Overall, Japan is one of the finest locations in the world for snowboarding and skiing. Again, there are many different resorts to choose from, but the ones mentioned above in this article are definitely worth exploring further. 
As for the best time to visit, we'd recommend anywhere between December and March, unless you'd prefer to go when it's a little quieter. 
We hope you've found this article inspiring and wish you all of the best when planning your next snowboarding adventure. Go get some powder, hounds!