Is hybrid flooring noisy? How long does it last? How do you fix a gap in a hybrid floor? Can you caulk around it?
Hybrid flooring is a relatively new addition to the world of floors, combining the very best of both laminate and vinyl to bring you a fantastic product at a cheaper price than real hardwood. Made from a core waterproof layer with a decorated or patterned layer and a protective topcoat hybrid flooring is a great choice, but there are a few points you should always consider before you make your final selection. It is more expensive than its forebears and it must therefore be worthy of the greater investment. Here we will look at how long you can count on hybrid flooring to last if it's easy to fix or fit and a few other positives and negatives to help you on your way to your dream floor.
Is hybrid flooring noisy?
Some types of flooring like laminate and other wood imitators often sound hollow and loud which can be increasingly irritating over time. Hybrid flooring usually comes either with a built-in acoustic underlay, or an insulating underlay that you put down first allowing for a quieter house. The rigid core technology also helps give you a more solid and less noisy step, meaning your new floor will not only look good but feel and sound good underfoot too. Make sure you double-check whether your brand and style already have the underlay attached or if you need to get it separately, and remember it is well worth getting something nice and thick for a better feel and a softer sound.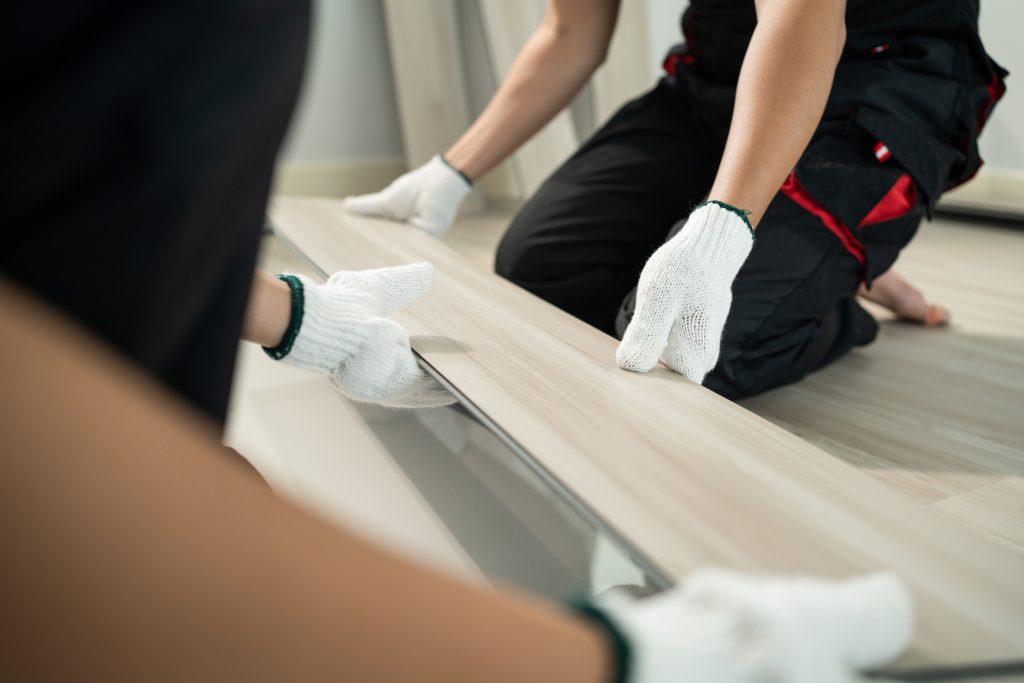 How long does hybrid flooring last?
Due to its improved engineering, hybrid flooring has been built to last. There are many components that come together to increase longevity, from its tough protective layer which makes it more hard-wearing to its waterproof core and how easy it is to clean and maintain. Hybrid flooring is also realistic to the point of being nearly identical to the material it is mimicking, meaning you get the timeless and luxurious look of real wood as well as the other benefits like durability making it not only long-lasting but something you will want to keep forever.
The top layer is stain-resistant and scratch-resistant making it a great choice for rooms like the kitchen which see a lot of spills and foot traffic. It is also perfect for pets with scratchy nails that track in mud, kids that might well do the same, or just a comfy, lived-in house that sees the usual day-to-day accidents that make a hard-wearing floor such a good idea. While if you really wanted to you could damage it, a hybrid floor will still outlast most of the competition and look good doing it. 
One of the biggest reasons why laminate needs replacing is water damage. Too much water getting in warps and ruins some floors, but hybrid has overcome this flaw with 100% waterproof planks that are suitable for every room in your house. It also has greater protection than vinyl against sun damage and general wear of the pattern making it suitable for big outdoorsy families and pets without fading or looking worn. Easy to mop and clean, hybrid flooring keeps looking good as new for decades making the initial higher cost a money saver in the long run.
How do you fix a gap in a hybrid floor?
As hybrid is waterproof it is less likely that you will get gaps between your boards like you can with other floors, but it can still happen for a number of reasons. In this case, there are a few ways you can go about fixing it. You can use a flooring tool or floor gap fixer to try and bring the boards together which can work well, or if you don't want to risk damaging them instead you can use filler to cover the gap. 
As we said above if you really do want to cause some damage to your floor, by cutting it with a knife or using a tool, you could do. The good news is that if you do manage to damage your floor in a larger way or need to take up a few planks for any reason it is wonderfully simple to replace any part of your hybrid floor. With a click and lock installation method, each plank is in essence separate so you can just change what you need to without replacing the whole thing. It is of course essential that you have a plank or however much you need of the same flooring otherwise the replaced section will stand out in a very bad way so it is worth hanging on to any left-over pieces once you have put down your floor, or order an extra pack just in case.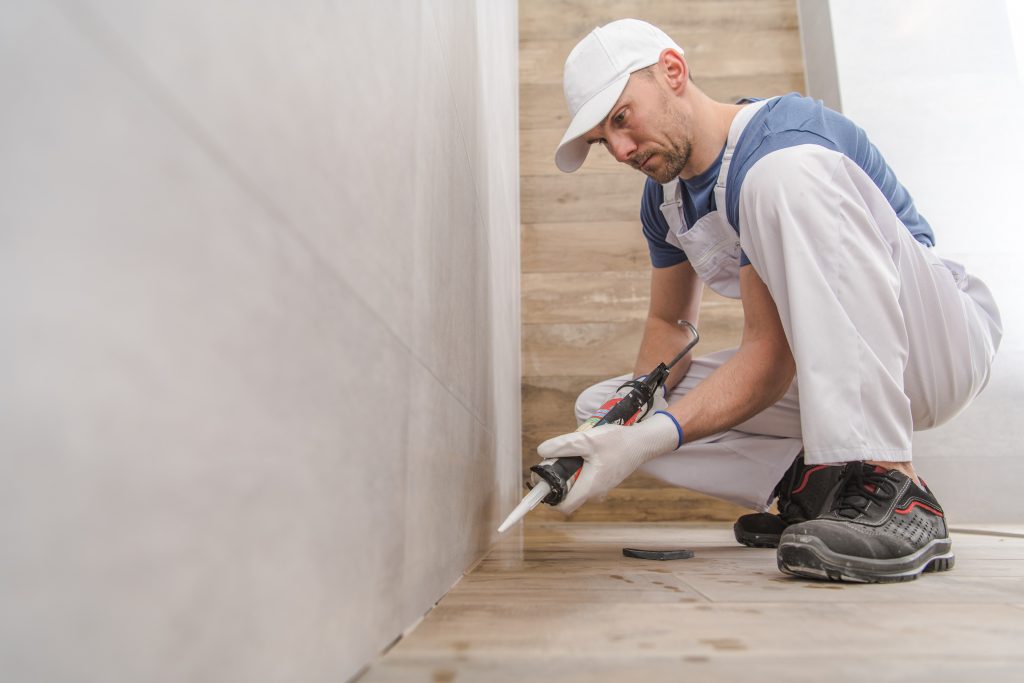 Can you caulk around hybrid flooring?
When you have clicked and locked your way easily to a nearly finished floor it is normal to have some slightly uneven edges around the outside of the room. Caulking these gaps is a perfect way to smooth the appearance of this edge, making it look finished and sealing it off. It is good to double-check the kind of caulk you are using, for example, if it is waterproof, and try to get a colour that does not clash with your new floor or draw attention away from it if you can. Check out the different kinds available before you start to seal. 
Conclusion 
Hybrid flooring really is a superior product, offering a long life, durability, and longevity as well as an incredibly realistic look that is nearly identical to hardwood and whichever pattern and style you desire. Easy to lay, maintain and fix, and with the promise of fewer costs further down the line, hybrid flooring is worth the greater upfront cost to get a beautiful and hard-wearing floor that is perfect for any house and any household. Check out some of the options available today and see if you can find the right style and fit for your home.