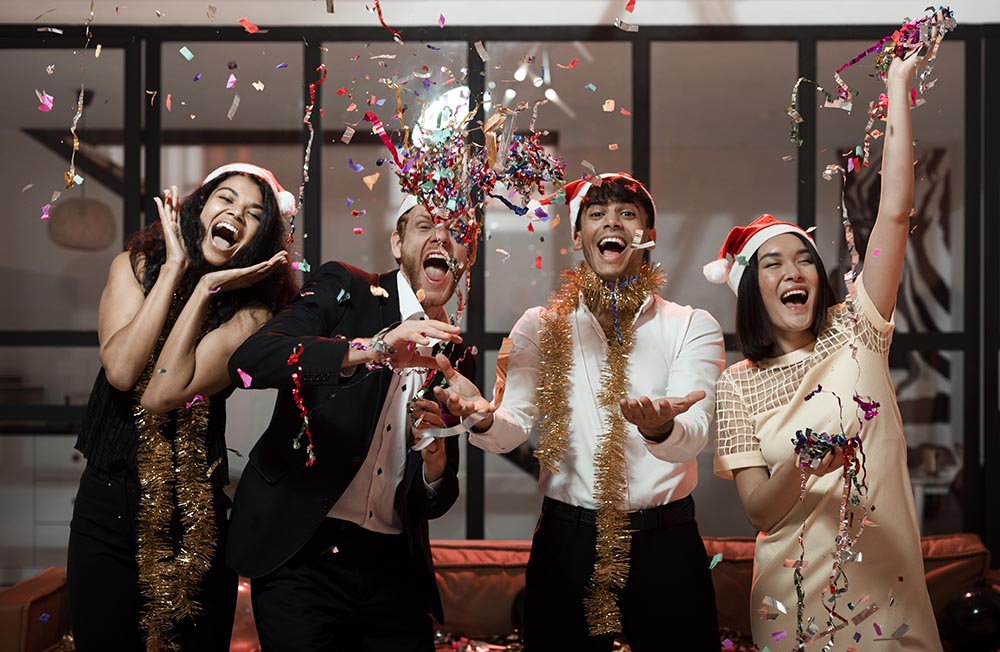 The Best Christmas Present Ideas for Your Boyfriend or Girlfriend
Christmas is such a magical and wondrous time of year – until you find yourself panicking over what to get for your boyfriend or girlfriend! You might be just starting out or have been together for years, but finding the right gift can always be a challenge. Whether you are trying to say I love you, this made me think of you, or I thought you might enjoy this fun and geeky thing. Check out some of our top ideas for gifts this year.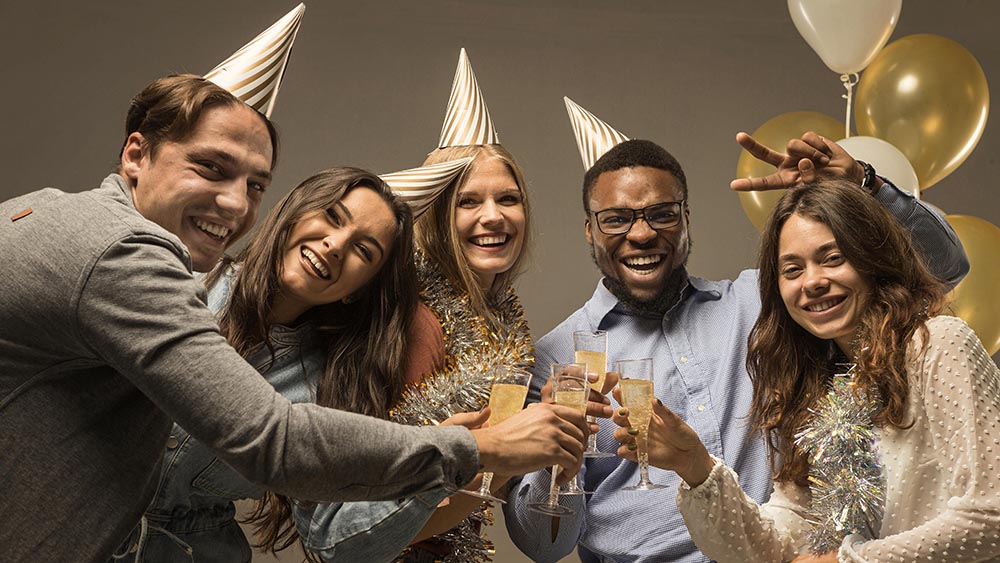 Best Christmas Present Ideas for Your Boyfriend
The key to a great present is simple – make sure it is actually what your boyfriend would want! One simple trap people fall into is to get something they would like for themselves or something they think the other person might grow to like with time. For your partner's gift think about their personality, favourite films, songs, games and anything else and you'll be surprised how quickly inspiration can strike. But to help you along, here are a few of our faves to get you started.
Food
They say the way to a man's heart is through his stomach…well there are loads of ways his love of food can inspire your gift. Anything from cooking classes to the perfect set of knives to an array of hot sauces from around the world. A recipe book from his favourite chef or one you made yourself with memories or photos of the two of you. The world is your oyster!
Sports
Again you can take his love of sports and go for kits like boots or a shirt in his team colours, or branch out into something new. Try mountain boarding, surfing, or classic skateboarding. You can buy the board, book the lessons, or get the tickets to see a match or game.
Music
A guitar can be a pretty great gift for a boyfriend or any other instrument they might like or think about taking up. Likewise, tickets to see their idols or an artist they have always wanted to see are pretty much a guaranteed best Christmas present for those who love their music.
Gaming
Whether your boyfriend loves to play Dungeons and Dragons, Call of Duty, or Mario Kart (or all of the above), there are loads of great gifts out there for guys who love gaming. You could simply go for the game they can't wait to get or go a bit more random.
There is a ton of clothing options branded with their favourite games, including caps, socks, and hoodies. You could get a light for their room shaped like the X-Box or PlayStation logos, or a full set of Baby Yoda bedding! Check out some of the great Official Geek Merch available and you are sure to find something just weird and wonderful enough for your boyfriend.

Get personal
You can get a picture put on pretty much anything these days. A mug, puzzle, or calendar with a memory or nice pic can be a lovely way to say Happy Christmas to your boyfriend without breaking the budget.
Go for nostalgia
Things don't have to be new to be cool. You can also find inspiration in the games, TV shows or even toys that your boyfriend grew up with or used to love. Space Invaders, a Star Wars alarm clock or even a Simpsons poker set could make up the perfect gift and put a smile on his face this Christmas.
Think useful
It doesn't necessarily track that because a present is useful it can't also be thoughtful and fun. Thinking about what your boyfriend might actually need can be a great place to start on your gift hunt. Once you have that in mind, you can think of ways to personalise it or add some excitement.
A new backpack might seem a little dull but not if it has loads of cool accessories and can charge your phone. A notebook can be a bit boring, but why not also give a pen with invisible ink for swapping secret messages? Plus, a lot of boys, and men, are actually pretty grateful when they get something useful like socks for Christmas!
Experiences
One of the best gifts you can give anyone at Christmas is a new or loved experience. Tick something off the bucket list, go somewhere new and do an activity your boyfriend has always wanted to do. There are tons of ideas in this area that suit all budgets and personalities. Consider skydiving, camping (though maybe not at Christmas), going to see a play or even to a new country. The sky's the limit!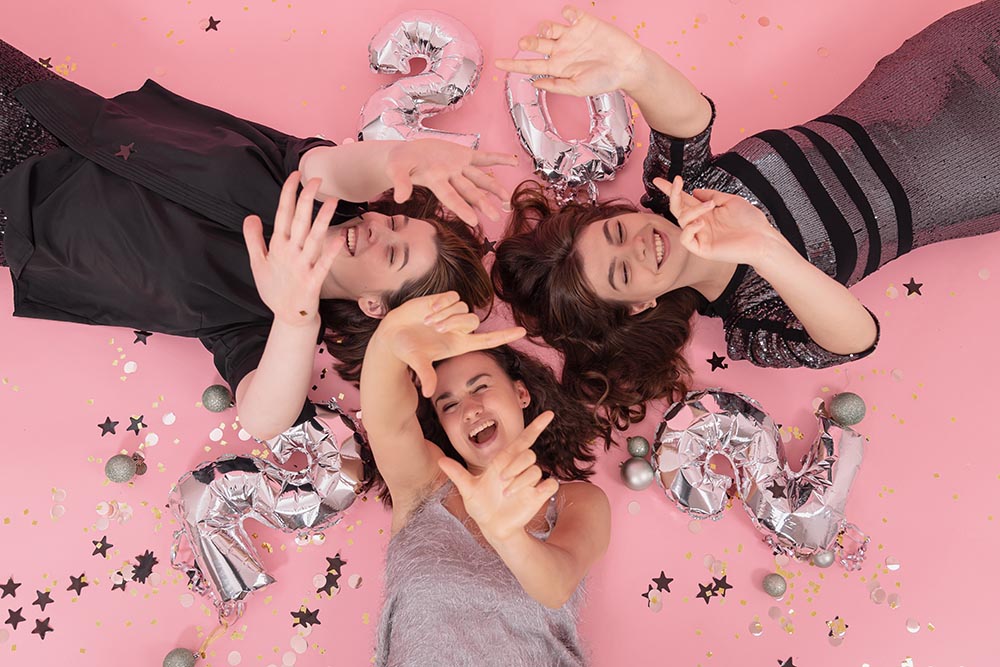 Best Christmas Present Ideas for Your Girlfriend
Some people think that girls can be easier to buy for than boys, but it really does depend on the girl. Again make sure that you are really thinking about what your girlfriend already likes, the things she talks about (especially when she thinks you're not listening) and put these ideas into finding the right present for her. Here are some of our top suggestions to get you in the right frame of mind and maybe get the perfect gift today.
Harry Potter
Beloved by women (and men) around the world, Harry Potter-themed gifts don't look like they will go anywhere anytime soon. Girls adore Harry Potter Handbags!
From games to cuddly toys, and even a selection of Honeyduke's Sweets, bring a little extra magic to your Christmas present this year. Though not if your girlfriend prefers space or another theme more!
Adventures
Another fun choice is to try something a little different. Make a treasure hunt. Girlfriends of all ages often enjoy a surprise, a present that has clearly had a lot of thought and effort put into it. Check out possible water sports or climbing opportunities around you. Finally, take that leap and go skydiving, paragliding or even get a notebook to chronicle the adventures you will have in the future.
Experiences
Similarly, instead of a physical gift have a think about an experience you want to give your girlfriend this Christmas. It could be tickets to her favourite artist or band, going to watch sports live or finally checking out a life drawing class. Whatever her interests, go for something she already loves or anything that you think might give her a new and memorable experience. Much better than a pair of socks!
Jewellery
A classic – but a classic for a reason. Jewellery can be a little tricky, whether you think it is too soon in the relationship or because it's a gift you have given in previous years. The joy of jewellery, however, is that it can be timeless but also varied.
An anklet or bracelet made of wood, shells or non-precious stones can be a cute and fairly casual gift. Diamonds and flashy pieces may suit some tastes but don't feel like it's all or nothing in this category. A simple and elegant pair of earrings, the one ring from Lord of the Rings or a tennis bracelet could all be a perfect choice. It all depends on the girl.
Get personal
As referenced in the boyfriend section above, it is pretty easy these days to personalise pretty much anything. If you want a picture of the two of you like a T-shirt, mug or bedding you can get it delivered. Be careful that it really is a good picture if this is the route you choose to take. Also, think about which objects might be useful. A mug or calendar can be a lovely way to start the day thinking of your loved one. Having a wardrobe full of branded clothes and make-up may feel a bit much to some people!
Go retro
Often people have a particular movie, song, or even a whole decade that they really like. It can be nostalgia, the things they grew up with, or just a personal preference. For those who still like toys and games from their younger days think about a Furby or classic PlayStation game.

Our conclusion on the best Christmas present ideas for your boyfriend or girlfriend
There are party games available in so many themes including murder mystery games set in pretty much every decade. Be prepared to think outside the box and you'd be amazed how many great ideas there are out there for your girlfriend this year.
These are of course just a selection of some of the ways you can approach getting a Christmas gift for your boyfriend or girlfriend this year. Hopefully, at least one of these has got you thinking, and either presented as a great idea or led you to one of your own. You can't go too wrong at Christmas as long as you pick out a gift with love and care. Even if you miss the mark, it's the thought that counts, but if you stick to the areas and themes that you know they enjoy, you hopefully will come up with a wonderful Christmas present to compete with again next year!