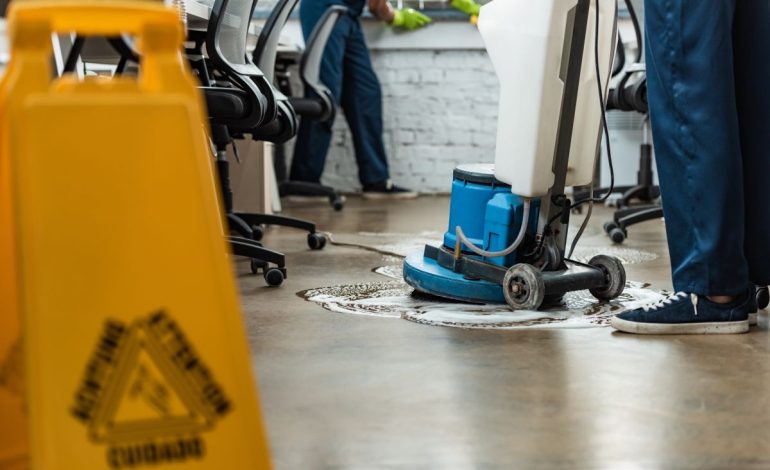 Commercial cleaning meaning: What is a commercial cleaner, and what does a commercial cleaner do?
We all know how important cleanliness is. There is nothing less pleasant than trying to work at a sticky desk, sit and eat in a dirty restaurant, or stay in an unclean room. A clean home and work environment can help protect the health of anyone who spends time there, but there are so many other benefits to a clean space.
The cleaners you can get for your home and business may share a common end goal of creating a sanitary environment, but there are certain differences between these jobs as well. Read on to discover all you need to know about commercial cleaners, and just what they can do for your office or place of business…
What is a commercial cleaner?
A commercial cleaner is a person who cleans buildings and properties that are commercial rather than residential. They may work for a company or individually, providing the cleaning services required to keep business or commercial properties clean. A commercial cleaner might work in a variety of places and properties, including: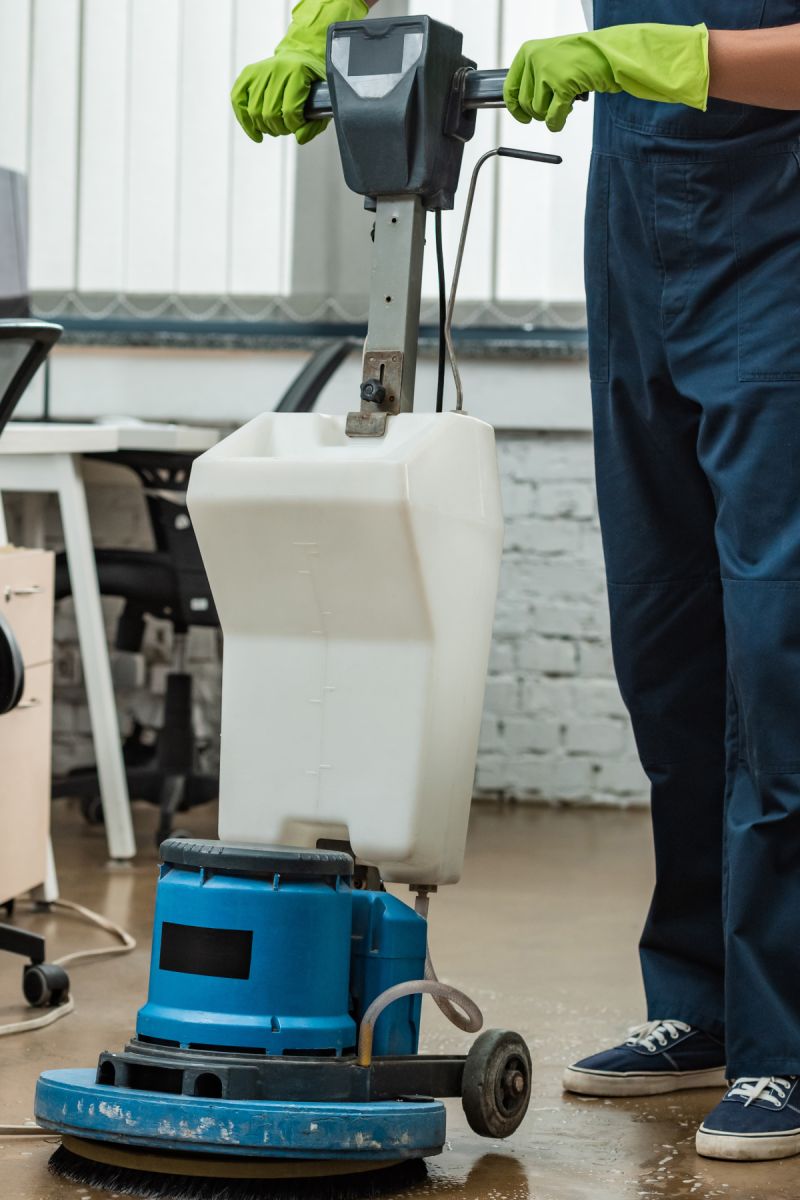 Keeping these places clean is a matter of the utmost importance. As a business, you are responsible both for the health and safety of your employees, and for anyone who passes through your property, visits, or stays there. Rather than your home, which is private, and up to you to determine your preferred levels of cleanliness, keeping a commercial property clean is a legal necessity.
As well as the health standards that you are required to maintain, there are many other reasons why keeping your commercial space clean is so critical. Some are general benefits that apply to all properties and businesses, while others are more specific to those that are heavily trafficked by the public. Some of the key reasons to ensure a professional level of cleanliness include:
It gives off the right impression

– if your office or shop is not quite obviously spotlessly clean, it can give off the impression that you give a similar lack of care to your customers, business, and employees. People will be less likely to want to work for you, buy from you, or stay with you if you don't keep your property clean.
It can promote more energy and a better work ethic in employees

–

a pristine work environment

can make your employees feel inspired, while a dirty, sticky office or home will have the opposite effect.
To keep your employees and customers safe and healthy

– a less-than-spotless workplace or business is more likely to become a breeding ground for bacteria, and a place where dust and debris build up. This can lead to more illnesses among your employees, which will also cut down on productivity. 
You can take pride in a pristine commercial property, safe in the knowledge that you look as caring and detail-oriented as you are. And that your employees and customers are well looked after, and that they are properly motivated to work harder, visit you again, or stay longer. 
A commercial cleaner will use the right products and equipment to ensure a job well done. Utilising the very best cleaning chemicals and solutions to kill germs and bacteria, and leave your office gleaming. When it comes to cleaning, you want to make certain that you are doing more than simply moving dirt and grime around. You want to actually get rid of it, leaving a safe and healthy environment for your workers and customers.
Choosing a commercial cleaner means choosing someone trained and experienced in achieving this goal. The right commercial cleaner will use cleaning supplies that get the job done, that don't damage your furniture and floors, and that don't harm your employees. You can have the peace of mind of knowing that your property is cleaned to the highest of standards and that you didn't have to do it yourself.
For all these reasons and more, hiring trusted commercial cleaners for your business is not only a good idea but an essential one.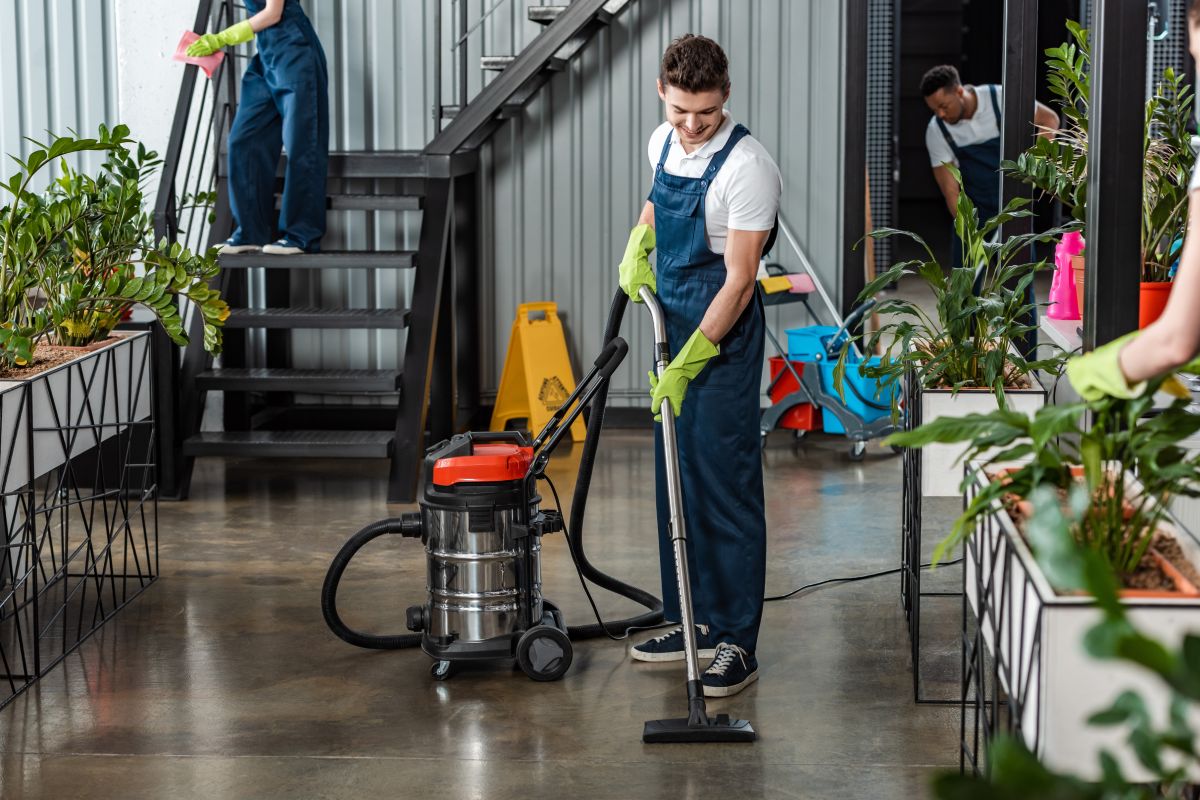 What does a commercial cleaner do?
Commercial cleaners may carry out a variety of tasks, some rather general, and others specific to the type of commercial property you have. For instance, a cleaner in a clothes shop may spend a good amount of time cleaning and polishing all of the fitting room mirrors. On the other hand, a cleaner in a factory may spend time cleaning the machinery, if it is reasonable and safe to do so. 
If you have certain tasks in mind and are unsure if they are commonplace or not, you can always contact a company like no1 Cleaning Solutions for a quote, and to check what services are included. Sometimes paying extra can get you extra services, while other tasks may be above and beyond what is reasonably expected of a commercial cleaner.
Some of the main jobs that a commercial cleaner will do include:
Maintaining cleaning equipment
Restocking cleaning supplies
General cleaning, light tidying, and disinfecting of your commercial property
Hiring a commercial cleaner guarantees that your property will be cleaned to a professional standard, bringing all the benefits mentioned above. Further, you won't have to expend the time and effort yourself to try and bring your property up to these high standards. Instead, you can rest easy knowing that your property is clean and sanitary, keeping your focus on the business itself.
Final thoughts
A commercial cleaner differs from a residential cleaner in the type of properties they clean, and in the kind of use those properties are put to. A commercial cleaner will clean properties like offices, shops, bars, or hotels, and may carry out slightly varying tasks in each of them. 
One key goal remains despite the location, however, and that is to create a clean and hygienic environment for anyone who lives, works, and visits the property. If you are looking to keep your commercial property as clean as possible, and reap all the benefits of a pristine work space, hire a commercial cleaner to take care of it for you.