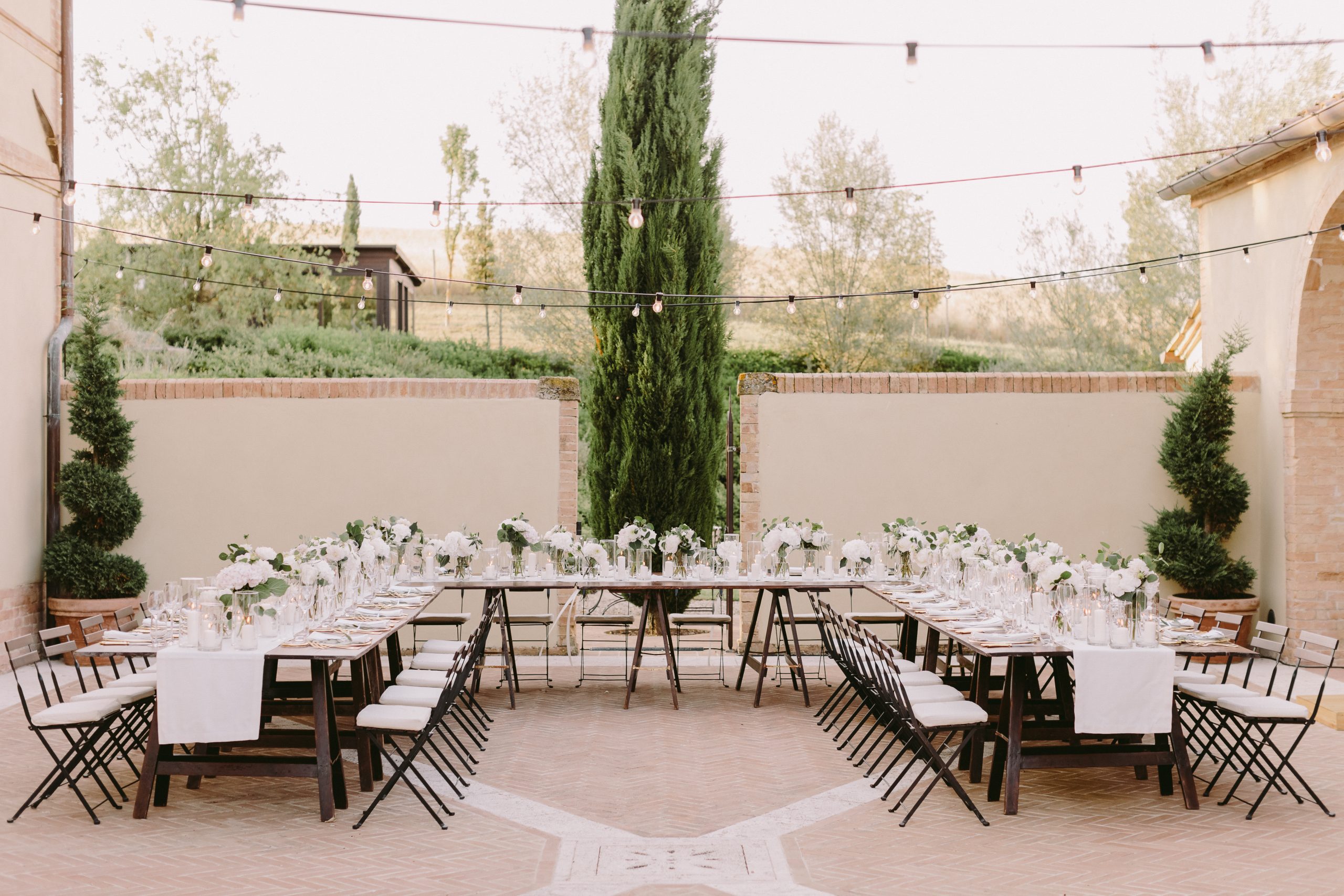 Are Tiffany chairs comfortable, do they need cushions? Why are they called Tiffany chairs and what are they made of?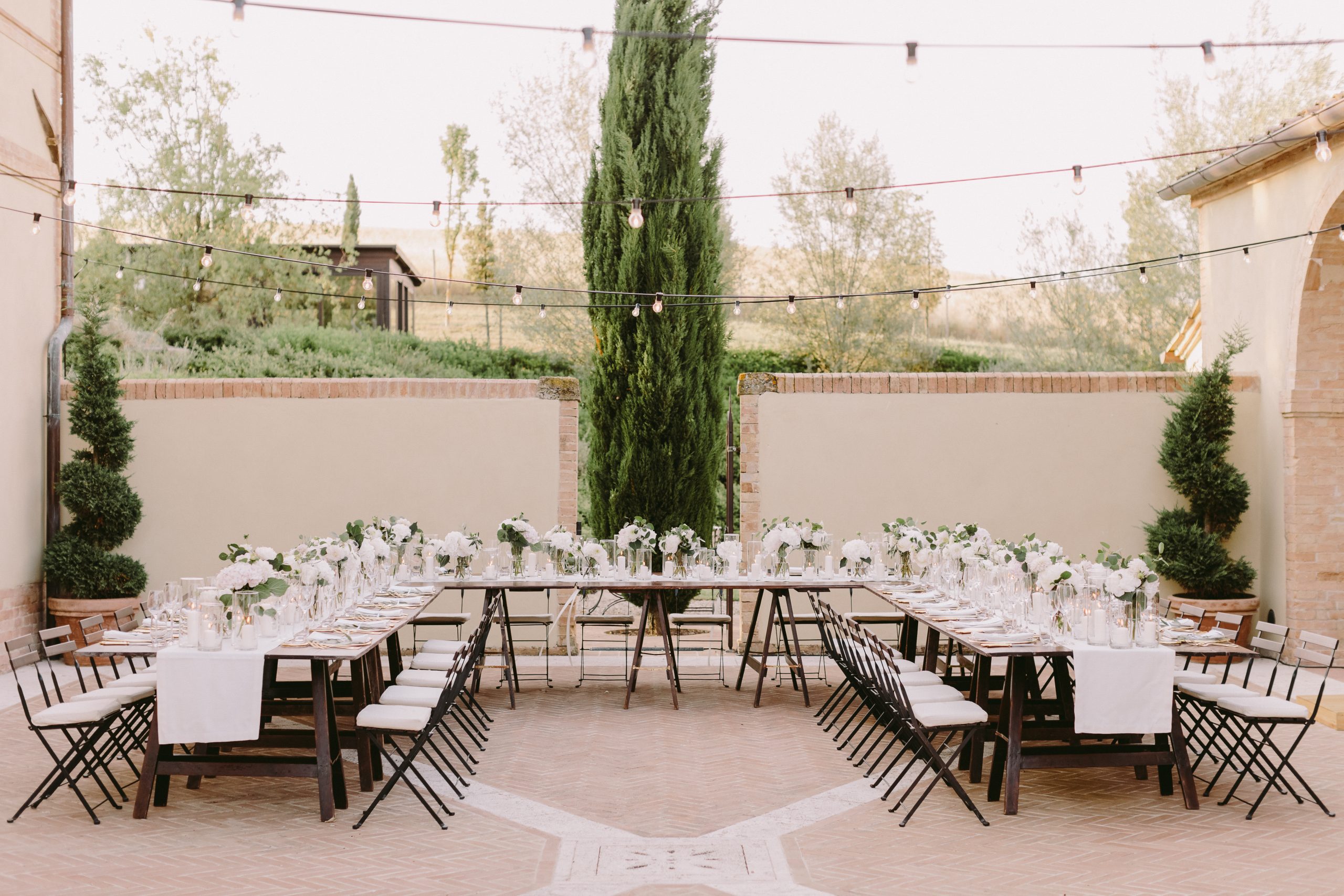 If you've ever heard the name "Tiffany chairs" you've likely wondered how they got their name. Was the person who designed the chair named Tiffany? Are they comfortable chairs to sit on or do they need cushions? And what are Tiffany chairs made of? In this article, we'll tell you everything you need to know about the Tiffany chair, including a brief history of how they came to be and why they are so popular today. 
Are Tiffany chairs comfortable?
So, are Tiffany chairs comfortable? For the purpose they serve, yes, Tiffany chairs are quite comfortable. Certainly, it's not quite the same as sitting in a leather lounger, but having hundreds of armchairs at a wedding or event is simply not a viable solution. 
So, when it comes to having a large number of lightweight and affordable chairs at an event, the Tiffany chair is almost always the recommended option. This is because they do offer sufficient comfort with the tallest back support – ideal for guests that are going to be sat for longer. 
Do Tiffany chairs need cushions?
Do Tiffany chairs need cushions? Tiffany chairs are perfectly comfortable without a cushion, however, some people may feel more comfortable with the additional support. If you are going to be hiring multiple Tiffany chairs for a wedding or event, it may be worth bringing some cushions for any elderly people or guests that suffer from back problems. Having that extra little bit of comfort can never hurt. 
In any case, Tiffany chairs as they are, are comfortable. This is what makes them the most popular choice for lightweight and affordable seating solutions at events.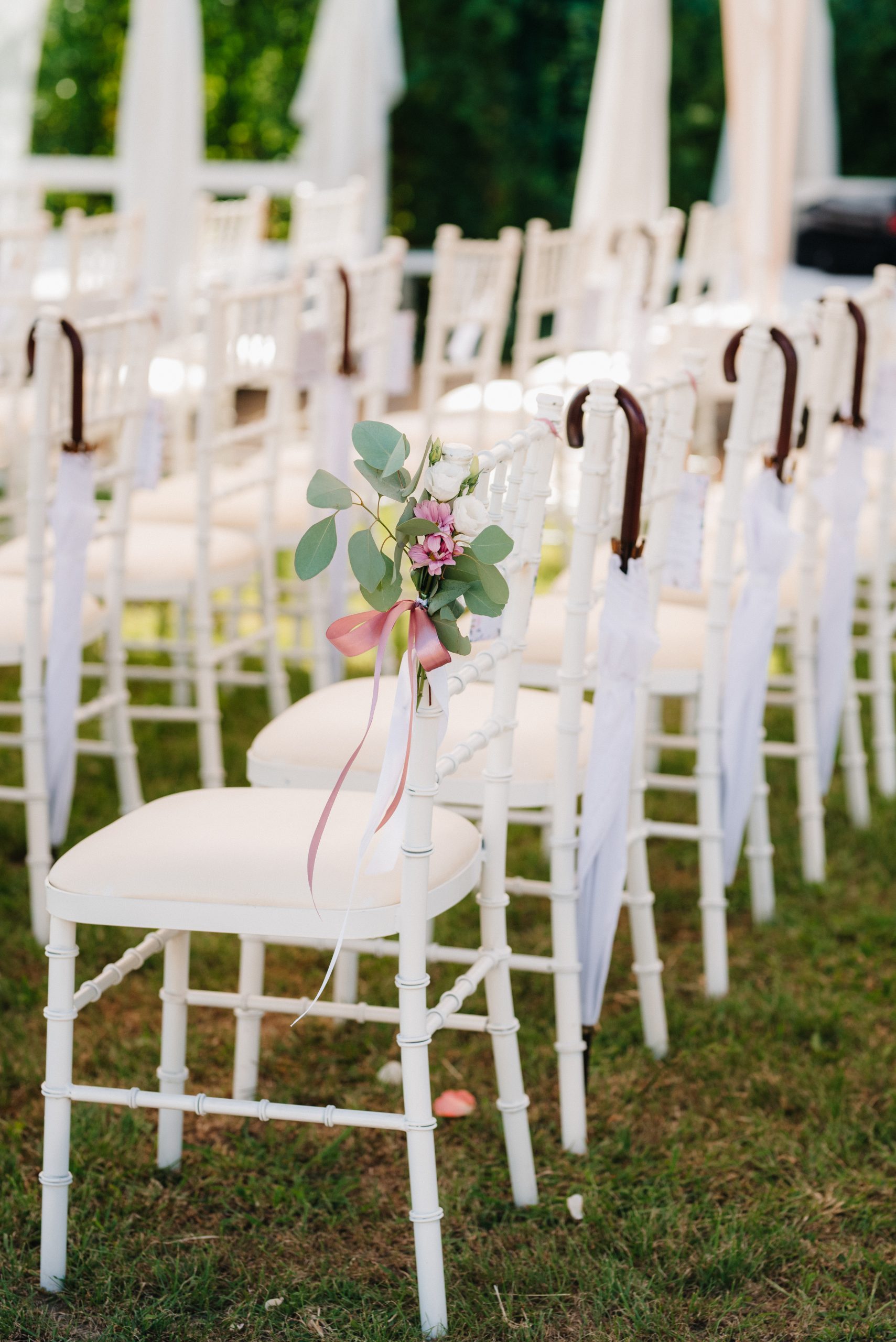 Why are they called Tiffany chairs? (History of the Tiffany chair)
Why are they called Tiffany chairs? Here's a brief history:
The history of Tiffany chairs spans all the way back to a man named Guiseppe Gaetano Descalzi. This gentleman refurbished some old chairs in the style of the French Empire for an event to which he received an invitation from the President of Economic Society in 1807. The rework he carried out simplified the beautiful decorative elements of the chair whilst also bolstering its structural aesthetics. 
Later in 1855 when Gaetano Descalzi passed away, the chair grew in popularity and become a success story. In fact, it because so popular that over 600 workers were involved in making these chairs. At the time, they were called Chiavarina chairs; this is because Gaetano was originally a cabinet maker from the Chiavari region.  
These Chiavarina chairs had become such a huge success that they were used at weddings frequently due to the attractive 19th-century style and appearance. It was also the lightweight nature of these chairs and the fact that they could be easily stacked that made them so popular for such events and so Chiavari chair sales blew up. 
Over time, the Chiavarina chairs slowly declined in popularity due to the introduction of a new Austrian chair style designed by Michael Thonet. These were in mass production and were less expensive with fewer elements making them much easier to assemble. As such, during the second half of the 20th century, fierce competition grew between both styles of chair to dominate the market. 
However, today, the Gaetano Descalzi Tiffany chair has come back into favour with wedding and event planners once more. The reason being is that their irrefutable elegance is so appealing, particularly given how the old-fashioned design can still stand up to the test of time. Arranging such a large number of chairs for an event is far easier when they are so lightweight. This coupled with the fact that they are comfortable, durable, and provide sufficient back support for long durations of being seated makes them a solid contender to stick around a while longer. 
But where did the name "Tiffany chair" come from? Originally named Chiavarina chairs, Latin America and Mexico later coined the term "Tiffany chair". There is much speculation why the name changed over time:
English speakers struggled with pronunciation

Tiffany is short and sweet

The chairs are quite elegant and feminine in design 
The name Tiffany means "manifestation of God" or "appearance of God". One could argue that changing the name to Tiffany could have been due to the fact that this style of chair is always used for wedding receptions, engagements, and events that tend to be in the eyes of God. Again, it's all speculation and nobody really knows for certain. 
What are Tiffany chairs made of?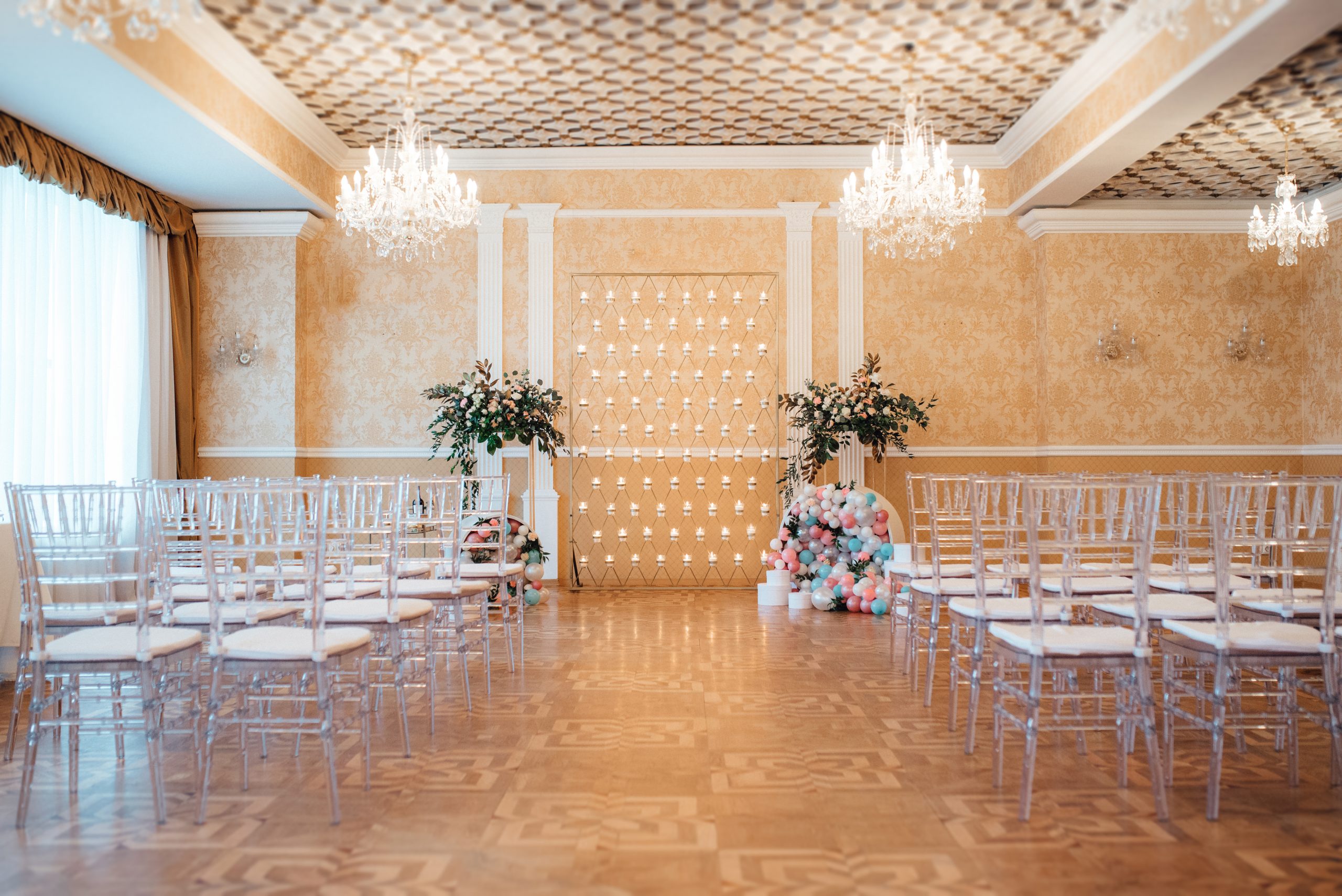 What are Tiffany chairs made of? The original materials that were used to make Tiffany chairs were Cherry and Maple. Later Beech and Ash were introduced, all of which were originally sourced from the Italian countryside. Today, most of the Tiffany chairs that you will find at weddings and events will be made from timber. 
Of course, this all really depends on the manufacturer. For example, you can also find resin Tiffany style chairs that are more durable and long-lasting whilst simultaneously reflecting the natural appearance of timber without having to cut down any trees. 
Conclusion 
To recap: Tiffany (or Chiavarina) chairs are comfortable and lightweight which is what makes them the most popular option for weddings and events. You don't need to have cushions for this style of chair, however, your guests may thank you for the additional comfort if you will require them to be seated for longer periods of time. 
Tiffany chairs were originally named Chiavarina chairs but have recently been given a new name. Nobody knows for certain why the change occurred but there is much speculation. 
We hope that this article has been helpful to you. If you are looking for an aesthetically stunning and affordable seating solution for your wedding, engagement, or any other special event, then you really can't go wrong with Tiffany.